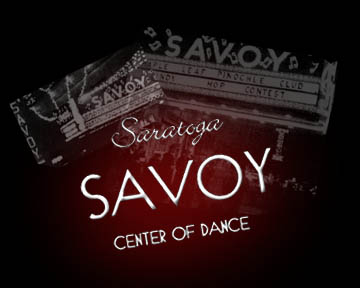 © Saratoga Savoy Center of Dance
THE NORTHEAST'S LARGEST MONTHLY SWING DANCE!
The Diamond Dances occur every third Friday of the month, unless otherwise stated, from 7:30-11:00pm at the historic and very large Saratoga Music Hall located on Broadway, Saratoga Springs, NY.
At the Diamond Dance you can enjoy hours of live music performed by some of the best local and nationally known musicians, dance demonstrations, DJ'd music between sets, art exhibits, discounts on dance lessons, the elegance of the historic Saratoga Music Hall, and a free beginner dance lesson at 7:30pm.

All of this for only $15* (with Flurry or Cash discount, $16 otherwise)
The Diamond Dance is a Flurry Affiliate Dance that the Saratoga SAVOY is proud to sponsor. You can also find the schedule on the Dance Flurry website.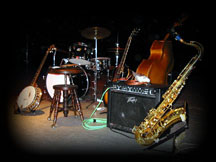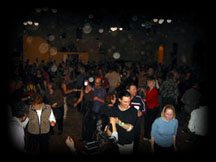 Purchase Tickets in Advance!
VISIT OUR PICTURE PAGE OF PAST DANCES!
SEE ARTWORK ON DISPLAY AT THE DIAMOND DANCE